You can add a user by going to your Dashboard > Account > User management and clicking on the Invite New User button that appears on the top right side: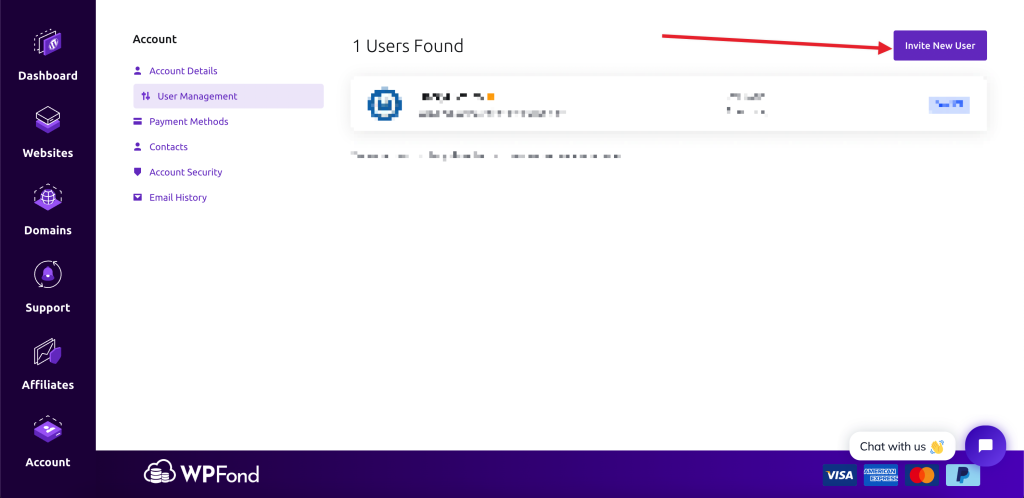 Clicking on this button will open a popup from where you select different permissions:
Modify Master Account Profile – Access and modify the client profile information
View & Manage Contacts – Access and manage contacts
View Products & Services – View access to products, services and addons
View & Modify Product Passwords – Allow password resets and other actions
Perform Single Sign-On – Allow single sign-on into services
View Domains – View access to domain registrations
Manage Domain Settings – Allow domain management eg. nameservers/whois/transfers
View & Pay Invoices – View and payment access to invoices
View & Accept Quotes – View and acceptance permissions for quotes
View & Open Support Tickets – Access to open, respond and manage support tickets
View & Manage Affiliate Account – Access to view and request withdrawals
View Emails – Access to view account email history
Place New Orders/Upgrades/Cancellations – Allow placing of new orders
You can also select "All Permissions" which will allow the user to perform all the above-mentioned actions on the account.
This will trigger an email to the user from where they can accept the invitation.